Fundamental to the ongoing expansion program of Advanced Secondaries is the maintenance and continual improvement of a Quality System registered to the ISO 9001:2015 Series of Standards. As an ISO 9001: 2015 certified manufacturer with continuous registration since May 2000, we maintain detailed lot traceability through integrated shop floor, data collection, and real-time statistical process control, thereby assuring Fastener Quality Act conformance. Process monitoring occurs through integrated workcenter stations, allowing analysis at all levels. Individualized quality reporting and monitoring can be arranged to meet any requirements.
Reshoring. Reshoring is not a one size fits all solution. One of our customers, a US based manufacturer, was having some of their parts made overseas and decided to bring those parts closer to home.
The challenge, was that the equipment (Nu Tap 22 & Nu Tap 33) would need to be shipped back to the US, retrofitted for the north American power grid and the entire process would require re-validation. There were several risks involved in the decision-making process for both parties.
We believe that one of our strengths is helping our customers define and mitigate risk.

They chose Advanced Secondaries as their partner in this supply chain reshoring endeavor. The equipment was shipped, retrofitted, and placed on our plant floor. Although the equipment did not originally operate as expected, we were able to suggest and make the necessary changes to bring the equipment up to compliance. Within weeks we were able to verify and validate the process and begin producing parts.
In some cases, reshoring can help mitigate risks, in part, by shortening the supply chain. We hope that this is just one of many opportunities where we can help our customers improve their bottom line.
Do you have a reshoring or supply chain need? Contact Advanced Secondaries and let our experienced professionals review your opportunity.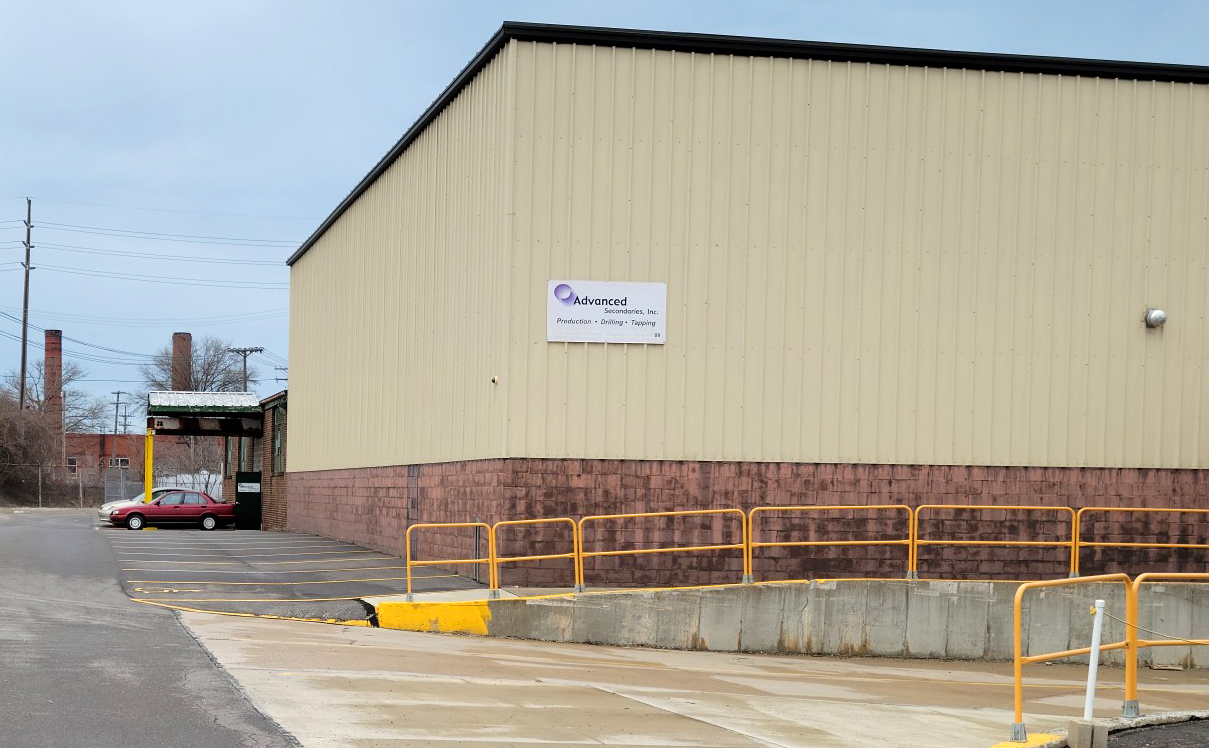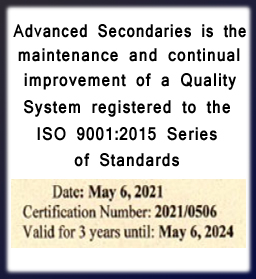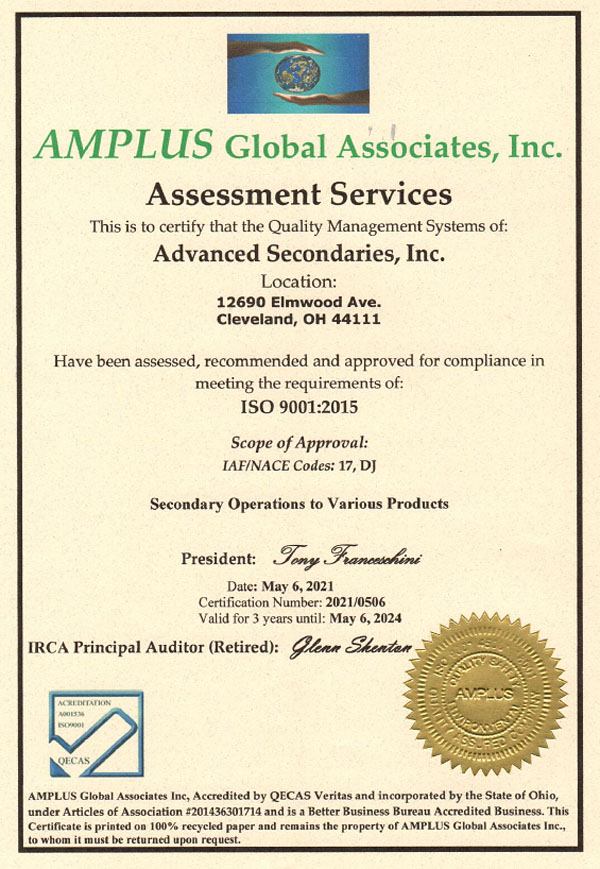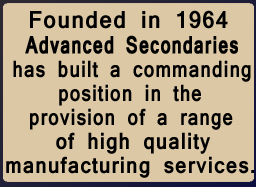 SPECIALIZING IN SECONDARY OPERATIONS: